CloudFoxy
Document Signing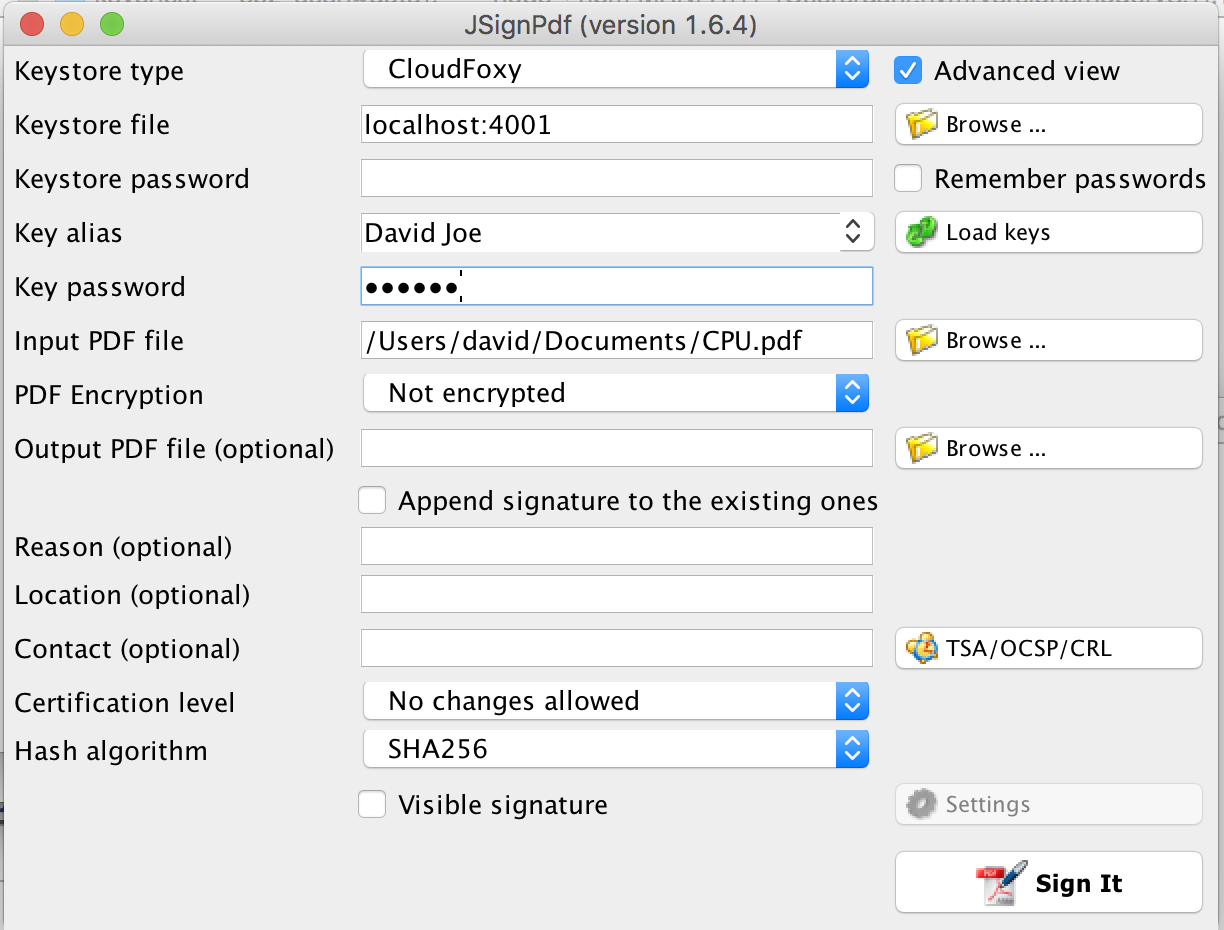 CloudFoxy integrates with JSignPdf software for digital document signing. Our integration allows use of high security smart cards, including eIDAS (electronic IDentification, Authentication and trust Services in EU). 

A high flexibility of the solution is ensured by the use of a network proxy, which can be moved to an arbitrary location to provide access to the RESTful API of CloudFoxy.
The integration provides a complete set of functions for successful integrations into customers' infrastructure.
Multiple CloudFoxy servers can be accessed via a single RESTful API. This approach provides HTTPS security, easy integration, and management of hundreds or even thousands of smart cards.
CloudFoxy technology is based on a revolutionary use of high-security chips in SIM-form factor. We fully control the whole of the application stack from the physical card readers, all the way to the RESTful API.
CloudFoxy Enterprise Module - high-speed, high-reliability smart-card interface with TCP/IP interface. It can host up to 120 smartcards. Its low power consuption and low cooling requirements are achieved by using 1.8V or 3.3V for smartcard power supply.
CloudFoxy Standalone CA - an embeded, small form-factor device, with own display and USB interface for smart-cards and keyboard. It can be powered with off-the-shelf 5V power banks.
There are a number of integration options for CloudFoxy - from direct TCP/IP connectivity, RESTful API, with provided open-source software tools.